We had a great trip with our captain the weather was beautiful and it was great to be out be out in the sunshine with great friends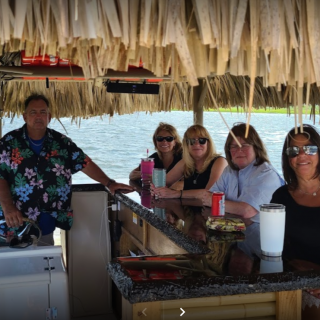 Ask for Larry best captain around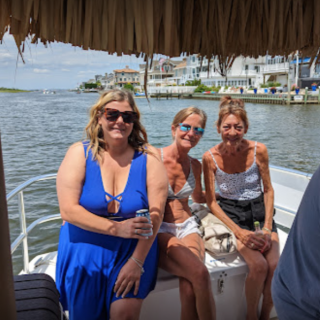 It was the best way to celebrate a birthday!
Captain George was great!
Loved sitting up front with the wind in my face.
Great day to spend the day on the water. Tiki boat is beautiful! We had a great time with family and friends. We brought food and drinks, so much fun! Captain George was great! Highly recommend!
Had a wonderful Father's Day celebration on the Tiki Tour. Boat was clean and nicely decorated. We brought food and drinks aboard for our cruise. Captain George was awesome and very knowledgeable about the area. Will definitely book again!
What a TERRIFIC boat tour!!!
Capn Larry was absolutely amazing!! We live here, so we thought we were familiar with the area. We saw places we never knew about! The sunset tour was wonderful. We brought our own (adult) beverages and had a truly fun evening. HIGHLY RECOMMEND!
We had a blast! Thanks to our children for an Amazing Anniversary Gift! Everyone enjoyed it!
Captain George was the Best! Highly recommended!